Gaia – Touching the Earth was performed in the late 1960's near Tucson, Arizona. The piece consists of a site arrangement
of elements that pertain to life on earth. A 36" cubic hole was excavated from the ground, into the bottom of which was placed
a square mirror to reflect the sky. Nearby, the displaced earth was piled up into a single conical mound. A sphere of wood with
an emerging tree branch was placed into the hole extending upwards along the ground. A large oxygen cylinder was buried
halfway into the ground between the hole and the earthmound. For one minute, oxygen was released into the atmosphere.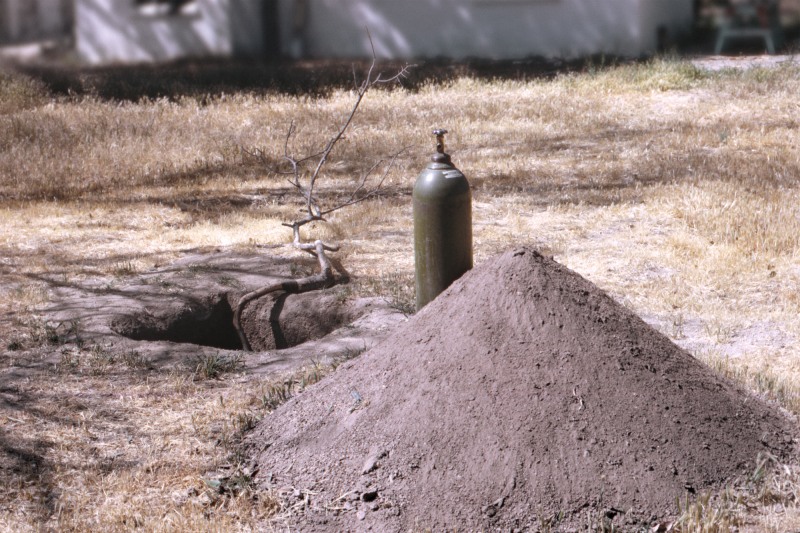 Overview
| | | |
| --- | --- | --- |
| | | |
| Overview | | Looking into square hole with mirrored bottom |
| | | |
| --- | --- | --- |
| | | |
| Close up of oxygen cylinder nozzle | | Release of 60 seconds of oxygen into atmosphere |