Bio
On warm summer nights in New York City, a seed was planted that took time to mature. As a teenager, I was enraptured by the experience of evening Jazz performances in the Sculpture Garden at the Museum of Modern Art. The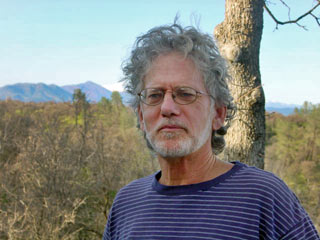 outdoor setting of large sculptures, the sounds of live music, with people enjoying being there, brought me back week after week. But it wasn't until years later while attending the University of Arizona that I transferred my major from Psychology to Fine Arts.
My early works were welded steel environmental pieces, influenced by the Sonoran Desert atmosphere. I expanded my skills to establish a career as a designer/builder, always seeing with the eye of a sculptor and respecting my projects as works of art.
Now I am working with the light reflecting qualities of stainless steel and the subtle intricacies of copper and bronze patination expressed through the archetypal symbology of primary geometric forms. These works bring about an integration of light, space, and a mood of dynamic quiescence.
May you experience an inner joy and
feel the breeze of warm summer nights…
Jeffrey lives with his wife, Pam, near Redding, California.
Jeffrey's daughter Geneva is an artist living in London, England.
www.geneva-g-luck.com